Become a Cx authority or Cx engineer at D-TACS
We need people like you: dedicated people, passionate about their work and looking for the highest quality service to commissioning.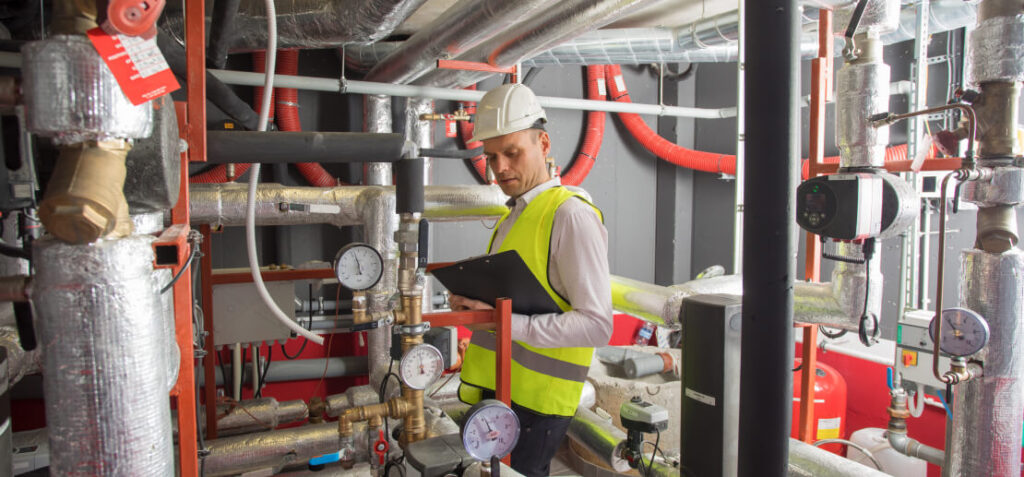 In the position of Commissioning Authority, Commissioning Manager or Commissioning Engineer at D-TACS, you belong to a team of the best commissioners in the Netherlands, at the leading independent commissioning company. Through commitment to the latest technology, development of the commissioning profession and internationalization, we strive for qualitative growth together with our customers.
Our first-class specialists are not only aware of the latest techniques and developments in the field of commissioning, but also make an active contribution to improving and propagating them.
As a commissioning engineer, you are the face of D-TACS and of great value to contractors and clients in delivering their projects qualitatively and efficiently. With your experience and our support and tools, together we know how to exceed their expectations.
Our clients are at home and abroad, making English an important language we speak. The challenge, then, is to showcase your expertise around the world, both in person and in knowledge.
What do you do as a commissioning engineer on a day-to-day basis?
At D-TACS, you will deal with challenging and beautiful commissioning projects for entire buildings, or separate, often critical, installations. You will create a detailed risk-based commissioning plan for each project. For this, we have an established foundation and tools ready. Then you document the operation, performance, safety, reliability of the delivery in a commissioning file. Thus, you achieve a safe and orderly "hand-over" of the total installation from the construction or production process. Have a question while working, or want to consult with a colleague? They are there for you, because together we develop further and stay at the top. Like you, your professional colleagues have no 9-5 mentality, but go for 100% in quality and customer satisfaction.
A motivated attitude, possessing excellent communication skills, both verbal and written, and both Dutch and English. Skill in other languages is a plus. This allows you to share the right information with the customer and obtain the necessary data from the suppliers. You are proactive and decisive. An important trait is being able to stick to the path and script to be walked. Clarity and fortitude is what we expect from you and, of course, someone who is also very sociable and can be laughed with. We like to work and communicate in a loose atmosphere, but always stay tight on content.
Furthermore, you bring:
MBO level 4 with a technical background, wo, electrical engineering, mechanical engineering or mechatronics, completed with degree;
Minimum of 2 years experience in a similar position;
You are very well versed administratively, have a commercial attitude and work accurately and critically;
You are good at planning, organizing and shifting gears quickly;
You work well independently, but can also work as part of a team at a professional level;
Excellent command of MS Office and Teams;
Excellent command of Dutch and English in word and writing.
Do you not meet all the job requirements, but have other experiences, qualities or competencies that would definitely make you suitable for this role? If so, we still look forward to receiving your application!
So we offer you, among other things:
Collaborate
You will work together and separately with colleagues who are as driven as you are.
Values
We know the value of good commissioning engineers and act accordingly.
Technology
You are on top of the latest techniques and developments in the commissioning industry and can be the first to apply them.
Ambassador function
You fulfill an ambassadorial role for your profession.
Challenging
You sink your teeth into challenging and beautiful projects.
D-TACS places heavy demands on commissioning specialists, commissioning managers and authorities as we work on complex and mission-critical projects. Not only do we value your education and experience, but we especially value that you are a like-minded person in terms of, enthusiasm, work ethic and drive. In return, you will work with colleagues who share your passion for the profession and contribute to your development in it. At D-TACS, we believe it's important to not only keep up, but to stay ahead of industry trends, which is why we give you plenty of space and resources to learn and spar with colleagues.
Does this sound like an interesting challenge?
Beautiful! Then contact Marco Bakker or apply directly by filling out the form below.
Mail to: info@d-tacs.com or call/Whatsapp to: +31 (0) 85-0796040
We look forward with great interest to your response and would be happy to tell you more about all the possibilities!
Apply here for the position of Commissioning Authority, Commissioning Manager or Commissioning Engineer at D-TACS